Harry Pinero and Nella Rose front one of commissioner Cicelia Deane's debut formats
BET UK has commissioned a series from Renowned Films celebrating black changemakers, as one of its first originals as it cements itself as a digital-first brand.
The Drop indie Renowned has scored a six part fact-ent order from BET for We Do That, fronted by TikTok and YouTube personalities Nella Rose and Harry Pinero.
It is one of the first commissions to come from ViacomCBS-owned BET's UK commissioner Cicelia Deane since she was appointed to the newly created role in September.
In the series, Rose and Pinero meet talented black British individuals who excel in elitist sports and other industries that have historically lacked diversity, such as fencing, cycling and tennis, to question the reasons behind the imbalance.
Click HERE to read the full article

Creative Access and McLaren Racing Launch New Career Development Bursary
Creative Access have teamed with McLaren Racing launching the Creative Access x McLaren Racing Career Development Bursary.
The Bursary will fund training courses, software, equipment and relocation costs, and provide disability access support, care costs and bespoke coaching and mentoring.
Applicants from underrepresented communities will be available to bursaries, which range from £250 to £1,000.
Creative Access said financial status prevented 82% of people from under-represented socio-economic backgrounds from applying for roles and 58% from taking up job offers. Among those who identify as having disabilities, those figures were 80% 59%, respectively.
The Bursary is the first initiative from the Creative Access and McLaren Racing partnership, which was formed in June this year under the McLaren Racing Engage alliance, which aims to diversify talent in the creative media industry.
(Click on the image above to read the full post and to apply)
Sir Lenny Henry's Douglas Road Behind BBC Doc On UK Caribbean Culture
Sir Lenny Henry's Banijay backed indie Douglas Road Productions is to spotlight Caribbean culture in the UK in an upcoming BBC2 arts documentary.
Commissioned out of Factual/Arts Director Patrick Holland's department, the series will explore Caribbean culture in the UK, a personal journey for the celebrated UK comedian whose parents emigrated from Jamaica to Britain in the 1950s. Henry was the first of his seven siblings to be born in the UK.
(Click on the image above to read the full post)
UK-Japan Comedy-Horror 'Konbini Zombies' In The Works At 108 Media
Production, finance and distribution outfit 108 Media has optioned the screenplay Konbini Zombies, written and directed by screenwriter Morayo Akandé, who was BAFTA Scotand nominated for her short 1745.
The film is a comedy-horror set in Japan that will be told in both English and Japanese. When the only 24-hour convenience store in a dead-end town outside Tokyo is suddenly rampaged by undead salarymen, it forces its rag-tag team of slacker clerks, led by the shy and reserved Mayumi, to step up and protect their konbini at all costs.
Justin Deimen, Micah Tadena, Matthew Wilson and Moyo Akandé will produce, with Ryo Ebe and Abhi Rastogi executive producing from Tokyo and London respectively. Casting is now underway and the aim is to shoot in April 2022 in Tokyo.
(Click on the image above to read the full post)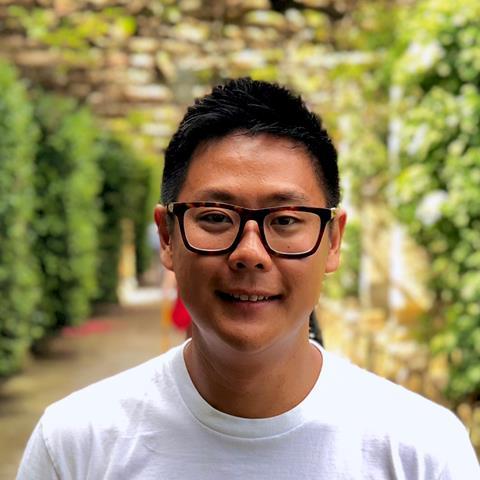 Simon Cheuk Pong Lee moves into commissioning role at Channel 4
Channel 4 has begun a hunt for a channel executive after Simon Cheuk Pong Lee joined their factual commissioning department.
Lee, who became the broadcaster's first channel exec in five years when he took up the role three years ago, has joined head of factual Danny Horan's factual team as a commissioning executive, reporting to senior commissioning editor, Anna Miralis.
Prior to joining C4, Lee's production credits include Inside The Factory and The Fifteen Billion Pound Railway.
As a result of his move, C4 has kicked off a hunt for a channel exec to support chief creative officer Ian Katz with in-depth advice and analysis on recent commissioning activity and programme performance.
(Click on the image above to read the full post)