Lemn Sissay is to deliver a keynote address at a virtual Channel 4 Inclusion Festival: Representation Matters, which will also host Tim Davie and Maria Kyriacou.
The day-long event will take place on 18 November and feature Sissay, who fronted C4's 2018 doc Superkids: Breaking Away from Care, alongside the rival PSB chief execs and Alex Mahon.
Following opening remarks from chief content officer Ian Katz, the opening two sessions of the Inclusion Festival will focus on the inception, implementation and legacy of Black To Front which has resulted in a recommission for SBTV / Cardiff Productions' talk show Unapologetic.
(Click HERE to register to the virtual day festival)

Squid Game creator confirms season 2
Squid Game writer and director Hwang Dong-hyuk confirmed today at a Los Angeles event honouring the show's first season that while he is currently in the planning process for the second season of the series, it's still too early to say when the season will be produced.
"There's been so much pressure, so much demand and so much love for a second season. So I almost feel like you leave us no choice!," Hwang told the Associated Press. "But I will say there will indeed be a second season. It's in my head right now. I'm in the planning process currently. But I do think it's too early to say when and how that's going to happen."
Along with this announcement, Hwang confirmed that Seong Gi-hun, the protagonist of the first season of Squid Game played by Lee Jung-jae, would make a return in season two of the series. "I will promise you this, Gi-hun will come back. He will do something for the world."
(Click on the image above to read the full post)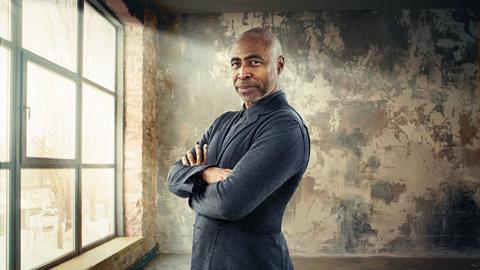 Black hosts shouldn't be seen as 'risks'
In this article Eric Collins speaks of how in In May this year, he  spent hundreds of thousands of pounds of his own money investing in, and turning around, struggling British businesses for the Channel 4 series The Money Maker, a business reality series.
Their efforts on the show were well received – 'Eric Collins is a compelling presence' remarked the Daily Telegraph, 'Just what the business world of telly needs' raved The Sun. Eric was proud that producer Kalel Productions and himself were rewarded with Mipcom's Race & Diversity Award last month.
Yet, despite a favourable midweek 9pm slot at a point in time when the problems facing small businesses were – and still are – more relevant than ever, viewing figures were disappointing.
Despite enormous strides and good intentions – in part due to Sir Lenny Henry as an industry, there's still an issue with hiring, and wanting to watch people of colour leading programmes, especially as business experts. They're generally portrayed on television by white, straight men in boardrooms.
Eric continues by saying that although Channel 4 is stepping up and trying to make a difference by putting diversity and inclusion at the heart of its commissioning strategy. It's hard to imagine another mainstream broadcaster conceiving of, for example, Black to Front, but he looks forward to broadcasters taking more 'risks' with black hosts, not limited to just the one day.
(Click on the image above to read the full post)
Netflix Japan Unveils Slate Of Anime & Live-Action Titles, Plans To Bet Big On Feature Films
Netflix has unveiled a hefty list of upcoming Japanese titles, including both anime and live-action films and series. The company is hosting a two-day event this week's Netflix Japan Festival 2021, at which it will significantly expand its local slate in the country.
Some of the newly-announced anime titles are: JoJo's Bizarre Adventure Stone Ocean (premiere date December 1, 2021); The Seven Deadly Sins: Grudge of Edinburgh (2022); Kakegurui Twin (August 2022); The Orbital Children (January 28, 2022); Tiger & Bunny 2 (April 2022); Detective Conan: The Culprit Hanazawa and Detective Conan: Zero's Tea Time (undated); Aggretsuko Season 4 (December 16, 2021); Kotaro Lives Alone (2022); Vampire in the Garden (2022); Ultraman Season 2 (2022); Rilakkuma's Theme Park Adventure (2022).
(Click on the image above to read the full post)
Steve McQueen Sets Next Film 'Blitz' At New Regency
Oscar winning filmmaker Steve McQueen has set his next feature. He will write, direct and produce Blitz based on his original idea. McQueen has set the film at New Regency and McQueen's Lammas Park will produce alongside Tim Bevan and Eric Fellner of Working Title Films.
This reunites McQueen with New Regency, where he made the Best Picture winner 12 Years A Slave, and Widows. The film will begin production next year, and McQueen is keeping plot specifics under wraps. This puts McQueen back in the feature game after his critically acclaimed anthology series Small Axe, which explored London's West Indian community between 1969 and 1982, and won five BAFTAs. He then co-directed and produced three documentaries for BBC and Amazon, Black Power: A British Story of Resistance, Subnormal: A British Scandal, and Uprising.
(Click on the image above to read the full post)