UK broadcasters have committed to avoiding the use of the acronym BAME following the publication of an industry report. The research is set out in a BBC-commissioned report, BAME: A report on the use of the term and responses to it, by the Sir Lenny Henry Centre for Media Diversity (LHC), which includes interviews with journalists, academics, writers and audience focus groups.
It revealed a lack of trust around the collective BAME term, with "most interviewees" supporting a move towards the use of more specific terminology wherever possible, to offer greater acknowledgement of people from different ethnic backgrounds and the issues they face.
One interviewee, Jacqueline Baker, co-founder of employee network group B-Inclusive Taskforce, said broadcasters sometimes release data that doesn't "drill down into who specifically was hired and what communities they're from," which does not always paint an accurate picture.
"I think that's probably purposely done," she said. "Because you can hide the reality when you use large groups and don't go into specifics."
Click HERE to read the full article
Nominations for Breakthrough Leaders 2022 is now Live!
We are very excited to announce that we are running the Breakthrough Leaders programme again next year, devised by The TV Collective and Remy Blumenfeld in partnership with Fremantle and supported by Indigo Talent!!
Nominations to help find our future 50 Breakthrough Leaders 2022 is now live till 14th January! We're looking for 50 TV professionals who identify as Black, Asian, or an Ethnic minority, from across scripted and non-scripted and in all types of roles, providing they have 8 years + experience. This year are we are particularly keen to hear from those working in Production management.
Our programme's first-year cohort comprised of 51 Leaders, selected from 200 applications via 400 nominations, spanning disciplines from across the industry including commissioners, series producers, APs and execs to those working in marketing, communications and HR.
Participants not only received one to one partner mentoring and coaching throughout the duration of the programme but also attended leadership and industry masterclasses hosted by some of the most senior and influential figures in the industry.
Applications for next year's programme will open on 17th to 30th January for nominees to apply. We'll also be holding an information webinar on 20th January for nominees to attend to find out more about the programme.
Click HERE to nominate a future Breakthrough Leader
Booker Prize winner Marlon James is to pen a six-part crime noir for Channel 4 and HBO.
Get Millie Black marks James' screenwriting debut and the debut C4 commission for Endeavour-backed Motive Pictures, the indie set up by the broadcaster's former head of international drama Simon Maxwell in 2019.
The show follows the story of police detective Millie-Jean Black, who is forced to quit Scotland Yard and return home to Jamaica, where she becomes embroiled in a complex missing persons case for the Jamaican police force. It will explore the legacy of racism, slavery, sexuality, classism, and trauma in the post-colonial landscape of Britain and Jamaica.
James won the 2015 Man Booker Prize for his third novel, A Brief History of Seven Killings, the first Jamaican-born author to win the award.
(Click on the image above to read the full article)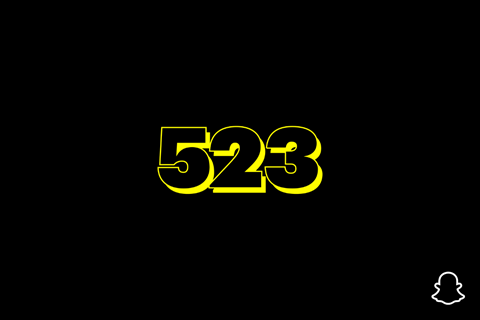 Snap to fund minority-owned content companies
The social media firm Snap has unveiled its first content accelerator programme, which aims to support small, minority-owned content companies.
Called 523, the programme aims to back small businesses creating premium shows for Discover, the photo-messaging app's curated content platform for original programming.
In 2020, over half of Snap Originals featured leads or hosts that were from a Black, Asian or other ethnic minority group, or from the LGBTQ+ community, with plans to further increase this in 2021.
"The voices of underrepresented groups have long helped shape mainstream culture, yet these creative minds often don't see the equitable benefits from their impact" said Starr Nathan, programme manager for 523.
"If you want to make a real change, you have to embed equity in the business. That's why we are designing tailored workshops, providing funding and helping participants build sustainable businesses."
(Click on the image above to read the full article)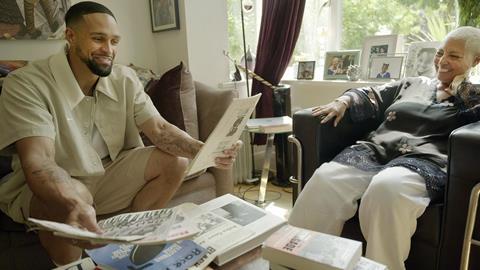 Uplands TV hires BBC Studios production head
David Olusoga and Mike Smith's Uplands TV has hired BBC Studios exec Nick Todd and ex-Channel 4 finance chief Mark Raeburn as part of its next phase of growth.
Todd joins as head of production while Raeburn becomes chief finance officer at the C4 Growth Fund-backed factual indie, as it expands its presence in the UK market.
Most recently, Todd was head of production for BBCS' factual entertainment and events arm where he steered the UK team, delivering series including The One Show, Morning Live, Watchdog and World's Busiest Cities, as well as programming for Nat Geo, PBS, Sky, C4 and Channel 5.
He served at BBCS for around a decade in roles across topical and live programming within factual and factual entertainment and events divisions, having previously worked at the BBC in news and current affairs, Panorama and radio during a nine-year stint.
Prior to this, he held roles at Mentorn Media and Optomen among others.
(Click on the image above to read the full article)