The chair of Bectu's Unscripted TV Union, James Taylor, has called for broadcasters to help prevent "a brain drain of talent from production" in the debut episode of his Talk TV with JT podcast.
Taylor launched the podcast last week, alongside co-host Sho Bhatia, producer director and Breakthrough Leader 2022 to act as a forum for freelancers to discuss the issues they face.
In the launch episode, titled Will the last freelancer in TV turn out the lights?, he suggested that poor work/life balance, treatment of disabled talent and the marginalisation of production teams are key factors behind the growing problem.
"There are massive issues around representation, which seem to be cyclical and self-affirming. How do we break out of this cycle, and who takes responsibility for all of this? There are straightforward answers, they just need coordinating at a broadcaster level." says Taylor.
Click HERE to listen to the podcast
Mammoth Screen appoints ITV Studios commercial director Samantha McMillon
Noughts + Crosses producer Mammoth Screen has hired ITVS commercial director Samantha McMillon amid a leadership restructure.
McMillon joins as managing director, working across the ITVS label's development and production slates to foster relationships both domestically and internationally.
She has been ITVS commercial director of drama since 2018, working closely with its scripted indies including Silverprint Pictures, Happy Prince, Quay Street Productions and Tall Story Pictures and Jeff Pope and Patrick Spence's studios.
In addition to McMillon's arrival, Sheena Bucktowonsing has also joined as an executive producer, working across shows including World on Fire series 2, having previously worked on the last three series of Doctor Who, most recently as a producer. Before this she was development executive at Imaginary Friends with credits including Broadchurch series 3, and prior to that ran the kids and drama development slates at Kindle Entertainment.
(Click on the image above to read the full article)
Channel 4 has commissioned a one-off documentary from Brighton-based Lambent Productions, following a group of brothers who have risen to national attention for their property giveaways.
My £2 Dream Home is commissioned for Channel 4 by Deborah Dunnett, Commissioning Editor, Daytime & Features, and Jo Street, Head of Daytime & Features. Executive producer at Lambent is Ollie Tait.
Three brothers from South London: Daniel, Jason and Will Twenefour, are giving people the chance to win a home with a £2 per entry property competitions. Their project began in 2020 with Daniel's own three-bedroom house in Mitcham, South London. The giveaway went viral on social media, stirred headlines in the national press and received over 200,000 entries. Since then, the brothers have been running further contests, gathering loyal interest online from many aiming to get on the property ladder, particularly young, ethnic minority and working-class hopefuls. This documentary will go behind the scenes on how the brothers search for the perfect properties, what they do to attract interest on social media and find out what happens next to the winners.
(Click on the image above to read the full article)
ITV's Nana Hughes seeks comedies that reflect 'new Britain'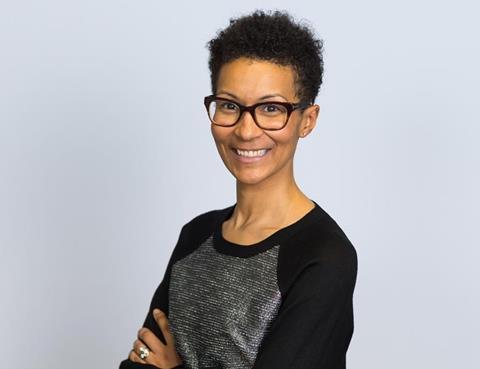 Scripted comedy head Nana Hughes has called for ambitious ideas to reflect "new Britain", as ITVX ushers in a new era for comedy at the broadcaster.
Following the unveiling of ITVX last month, Hughes told Broadcast is eager to welcome "a huge cross-section" of contemporary, diverse and inclusive comedy.
The SVOD / AVoD hybrid platform, which will feature ITV's comedies months ahead of their linear TX, will allow Hughes more freedom to commission shows that stretch beyond the broadcaster's traditional broad, mainstream boundaries.
As a result, Hughes is keen to take risks in areas that feel "tricky and a bit different" to attract new audiences to the broadcaster.
"With ITVX, we can appeal to smaller demographics who will watch and love our shows, but then we can also bring these programmes into the ITV fold, which offers them up to millions of people."
Unveiling a wide-ranging five-pronged slate, which includes a British Pakistani vampire sitcom and a deep fake sketch show, as well as a neighbourly romance, Hughes stressed that ideas should be "honest about what Britain is like right now".
"We're a mixed bag of people and I want our characters that reflect that in every way," she said.
(Click on the image above to read the full article)