Nadine Dorries and Alex Mahon go to head to head with C4 privatisation articles
Nadine Dorries has said it would "irresponsible" for the government not to privatise Channel 4 and to allow the "status quo to continue", while the broadcaster's chief executive Alex Mahon has argued against the sale, stating that it the organisation is "thriving".
Writing in The Mail On Sunday, the culture secretary reiterated her stance that the state-owned broadcaster would be better able to compete against the streamers if it was in private hands.
"Technology has transformed the way we consume content… To suggest that Channel 4 isn't already competing with new platforms for audience share, talent, ideas and skilled employees is wilfully delusional," she said.
She added that Netflix spent £779 million on UK original productions in 2020, more than twice as much as Channel 4, though the year in question was when the latter had to reduce its spend due to the impact of Covid-19. Dorries also decried the broadcaster's reliance on linear advertising.
"Because of the way Channel 4 is owned, it cannot build a back catalogue to export, or have an in-house studio to create and sell content. Instead, it relies almost entirely on advertising, which is increasingly migrating online," she continued.
(Click HERE to read the full article)
June Sarpong tackles BBC diversity, departures & discontent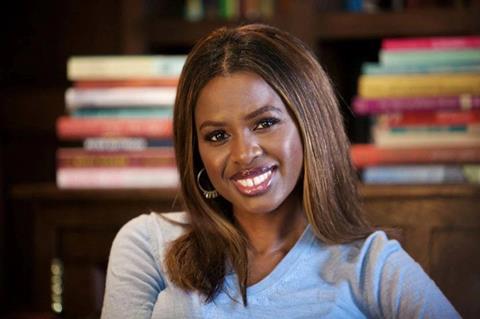 June Sarpong has opened up about the reasons behind her exit from the BBC, the status of its drive for greater diversity, and the departure of a spate of senior women of colour, including from within her own department.
The corporation's director of creative diversity is to step down later this year, following the conclusion of her fixed-term contract, and in a wide-ranging interview with Broadcast she refuted the suggestion that the corporation suffers from systemic racism.
Recent impactful articles in both The Times and Variety have set out concerns of a broken system amid a number of high-profile departures of women of colour, particularly from BBC News and the D&I division.
Sarpong admitted that mistakes have been made and acknowledged the bad experiences of some within the BBC. But she pushed back on the extent to which the BBC is failing its talent of colour.
"I don't believe there are deeply inherent systemic issues that make it impossible for people of colour to succeed within the BBC," she said. "I think there are cultural issues. We know that, up until now, a certain kind of person has been more likely to succeed, but that is industry-wide. It's a societal issue."
(Click on the image above to read the full article)
Ringside Media, the investment arm of Newen-backed indie Ringside Studios, has acquired a minority stake in Joi Productions.
Joi Productions was founded by Joy Gharoro-Akpojotor, and in 2020 received a BFI Vision award. Gharoro-Akpojotor herself has been chosen as a Screen International Star of Tomorrow, and a BAFTA Breakthrough Nominee, and has had breakout hits producing Rapman's Blue Story and Boxing Day. She is currently producing Champion for the BBC, written by Candice Carty-Williams (Queenie).
Joi Productions focusses on Black, Queer and Female-led stories. Joining Joy is Wildgaze's Head of Development, Tom Hawkins.
Both Ringside Media and Ringside Studios were founded by leading British producer and former commissioner Gub Neal (Liaison, The Fall, Queer as Folk) and European production and distribution company Newen Studios.
(Click on the image above to read the full article)
Film and TV Charity to pilot confidence booster programme
The Film and TV Charity has launched a pilot scheme to improve the confidence of women, carers, and those returning to work.
The online Confidence Booster Pilot Programme, which will be open for up to 16 participants, will include an introductory session, two half-day workshops and a wrap session.
Led by coach and facilitator Kate Maxwell alongside creative producer, trainer, and mental health first aid instructor Alison Surtees, it will offer tips, techniques and processes designed to help boost personal and professional confidence as well as aim to understand why individuals from specific industry groups are hampered by a lack of confidence.
The programme has been created in response to national and regional talent shortages highlighted during the UK's ongoing production boom. Applications open today (April 12) and run until April 24th. Those interested in applying should click here.
ITV's new dating show Romeo & Duet, created and produced by Goat Films, is filming at dock10 studios.
Oti Mabuse leads the musical matchmaking as single love seekers stand on a balcony and are serenaded by potential love matches that they can hear, but not see. The seven-part prime-time series gives its singers one song to entice a singleton down from the balcony and meet face-to-face.
The newly formed couple will then head off on a duet-date to learn a duet, before returning later in the show to perform that number in a singing competition against the other couples. The crowd's chosen couple then go on another date.
Throughout the series Mabuse is joined on stage by musical director Vikki Stone and her live band Vikki Stone & The Heartbeats.
Romeo & Duet is executive produced by Mel Crawford with show-runner Christian Fletcher.
(Click on the image above to read the full article)